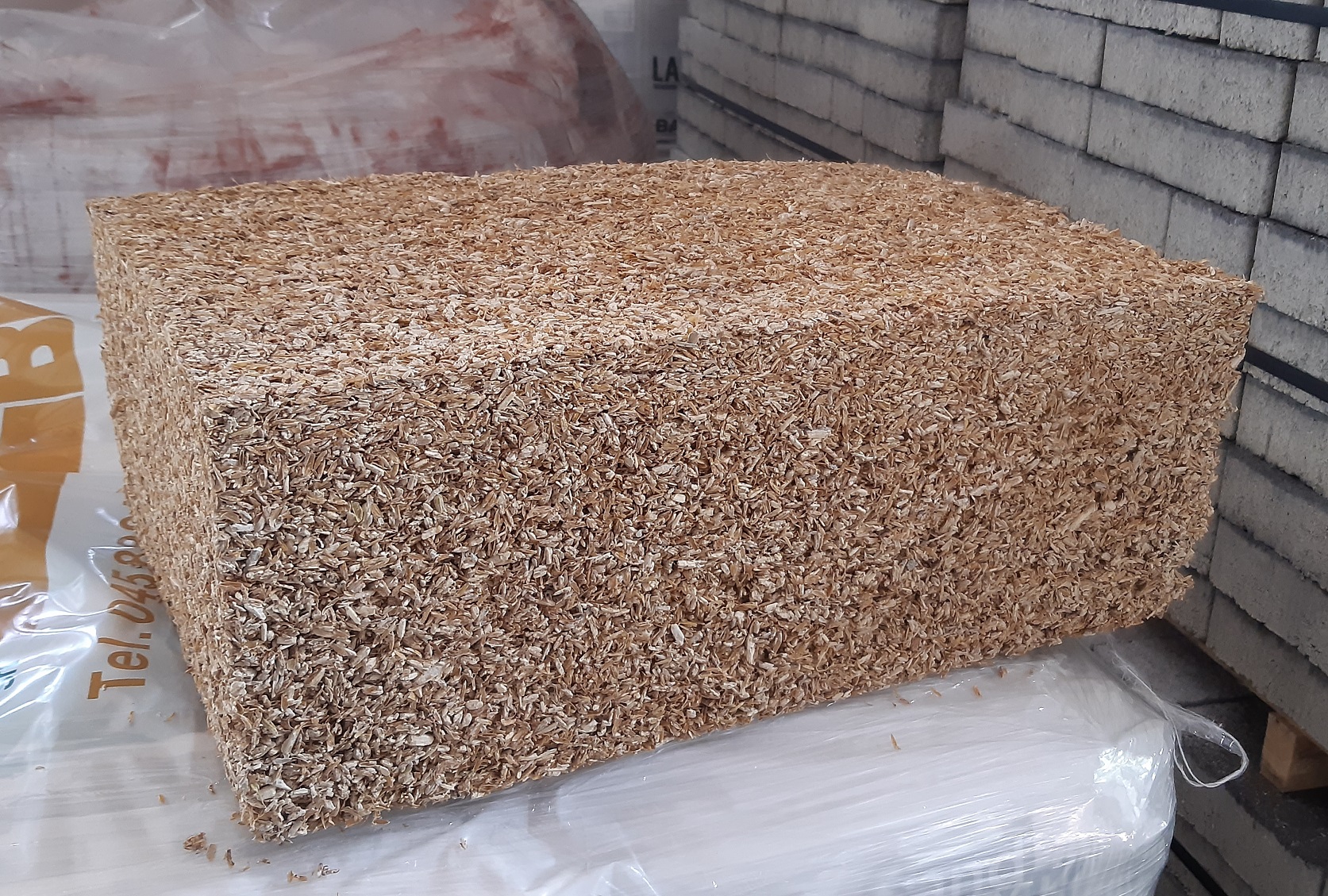 Prefabricated rice husk block
Prefabricated insulation block composed of selected rice husks, shredded rice straw and microsilicates.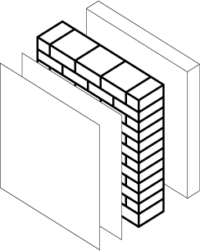 RH-B Prefabricated rice husk block
RH-B prefabricated rice husk block is used in all traditional constructions for the execution of external and internal insulating masonry combined with a load-bearing frame made of concrete, iron or wood. It provides thermal insulation with single or double layer of the wall in masonry, wood, stone, creating massive structures with high thermal lag, so as to grant indoor comfort and healthiness all seasons round. It also allows the construction of internal partitions or counterwalls
through the easy installation of the plant engineering part.