We offer a conversion of production systems according to new paradigms of sustainable development goals.
Thanks to the know-how acquired  on the treatment of secondary raw materials deriving from the rice industrial processing , we activate collaborations with companies in various sectors, from design to furniture and fashion, which intend to develop innovative solutions in different areas.
A team of experts dedicated to this business unit constantly follows the research and development activities in order to implement and advance innovative proposals, without ever straying from the driving ethics of Ricehouse.
The study of the physico-chemical performance of materials allows us to continuously undertake challenges in proposing new products that require specific characteristics for each area of application. Recyclability, reuse, absence of volatile organic substances and formaldehyde, CO2 reduction, made in Italy, are the pillars on which our business is based. Sustainability is first of all an investment in human intellectual capital and in the awareness of the impact that our choices can have on everything around us.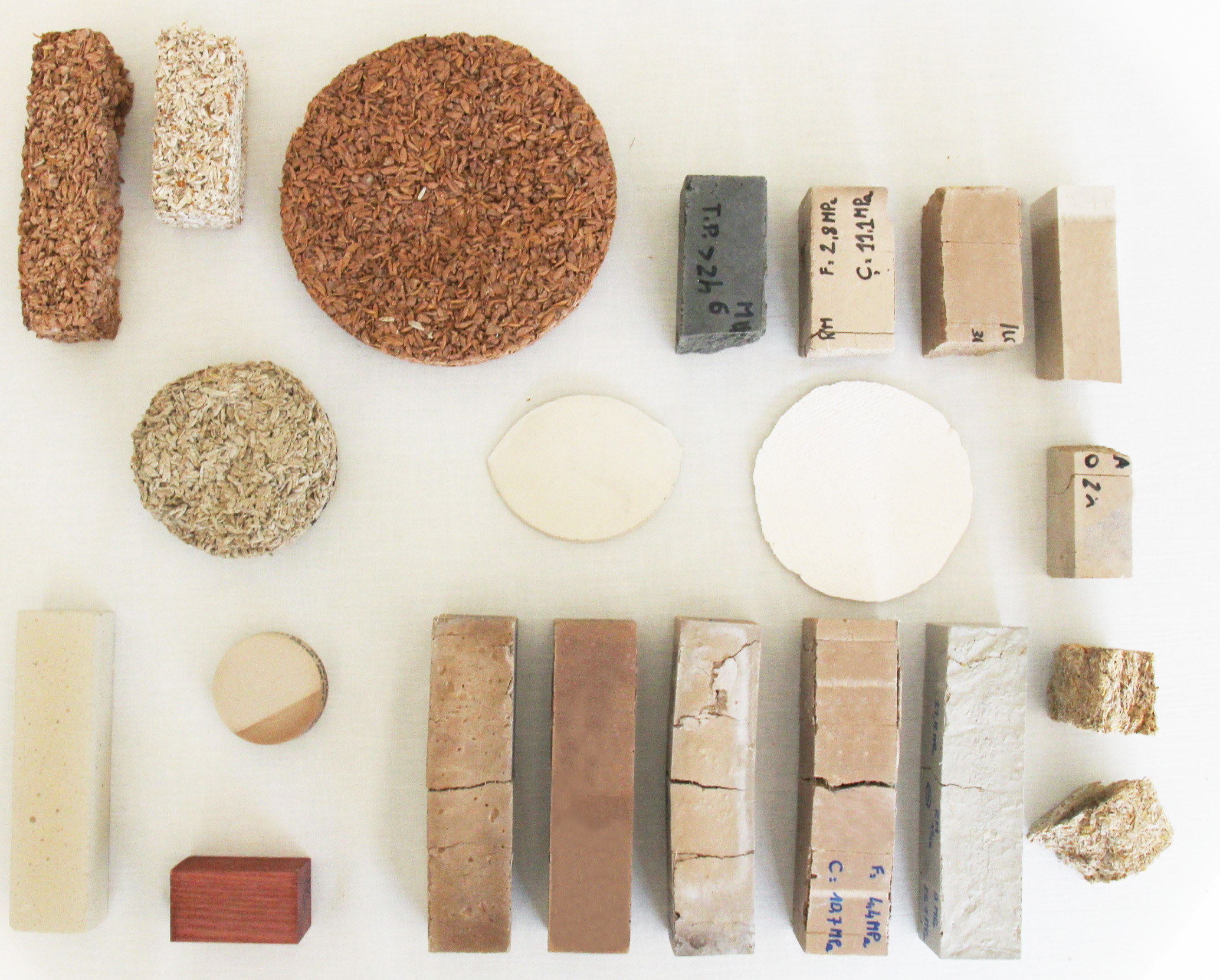 The new innovative guidelines cover various needs and are feasible on a large scale
Different mixdesign based on rice waste lend themselves to the creation of components for design, fabrics intended for the world of sustainable furniture, elements for setting up and many other creations where it is possible to replace the extractive raw material with one already present in nature.
An example of this is the experience in 3D printing: the printed wall becomes a finished architectural element. The result is a highly performing building that realizes all the technical functions in a single molded element and responds to the compositional needs of a living module.
Being versatile and performing has made it a by-product of rice, an essential primary innovative resource in the field of R&D.